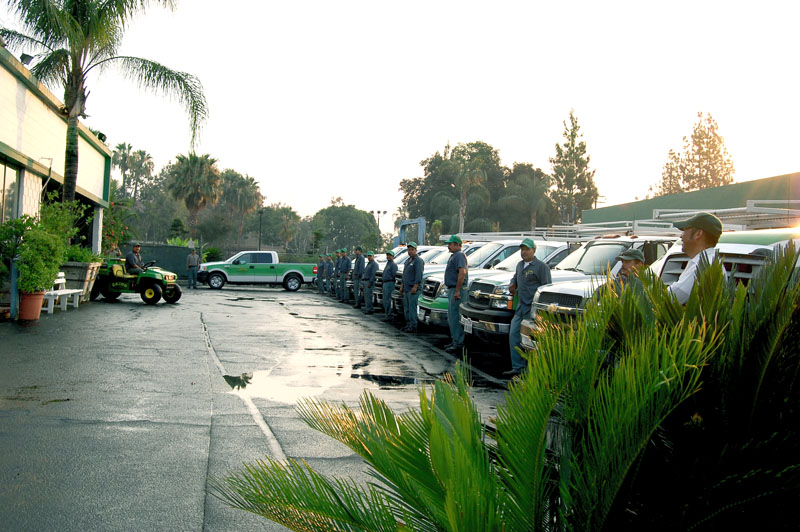 Tradition of Excelence
Cacho Landscape Maintenance Co., Inc. is a family owned and operated, professional landscape maintenance organization which has served Southern California since 1979. The pride we take in our company results in beautiful, top quality work which is completed on schedule. Because we are family, we work as a team and put in the extra time and effort to give our clients more than they expect. That extra effort is well appreciated by our clients and demonstrates the pride we take in our work. After all, it's our name that our work represents, and we don't take that lightly. Our network of qualified personnel, well-maintained fleet of equipment, and radio-dispatched vehicles will provide you with top-quality workmanship and service at competitive prices. We are confident that our people and our work will keep you as a repeat customer for a long time. Put Cacho Pride to work for you, and you'll be able to take pride in the finished results.
---
Our Mission
As a Southern California leader in quality landscape maintenance, our mission is to maintain a standard of excellence unequaled in the landscape maintenance industry. To be truly successful, CLMC must go beyond the level of customer satisfaction provided by any other landscape maintenance provider. We must exceed our customers expectations with an unparalleled landscape maintenance program.
---
Our Governing Principals
Integrity, Honor, Decency and Truthfulness will never be compromised in our relationships with our customers or with each other. Trust and confidence are the cornerstone of our business.
Continuous Improvement We know that sustained success depends on our ability to continually improve our performance in every facet of our business. We will remain an innovator of positive programs which will provide opportunity for personal, professional and organizational growth.
Continuous Commitment We affirm our commitment to the continued success of Cacho Landscape Maintenance Co., Inc. and to the excellence in every aspect of our business while providing the best in service to our customers.